Welcome to a new season of Iron Craft! Read on for more details on today's challenge…
My guest today is the uber talented Christina MacLaren! I have been following her blog since forever now and am in awe of her color skills. She has won numerous awards for her CAS but colorful cards. She is currently a Girl Friday at CAS-aul Fridays and is also on the CASE Study DT.
Drop by her blog to say if you don't know her already! And if you are visiting here from her blog, welcome!
Iron Craft is all about learning techniques from the best. I just love Christina's beautiful color co-ordinated cards. So for the opening episode of this season of Iron Craft we are playing with color!
Christina and I are both using the same color inspiration today. Here is the inspiration:
Source: Design Seeds Global Tones
We are also using the same stamp set — Papertrey Ink Happy Trails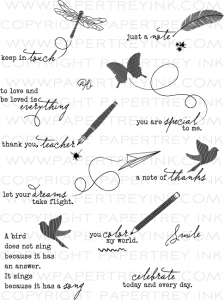 Here are our cards — mine on the left and Christina's on the right!
I got the idea for my design from Pooja when we were discussing art we did in school. Drew the design in pencil first then colored it with Copics. Then traced out all the border lines in black gel pen to make it more striking. This was the easiest way I could think of to use up all the colors in the color scheme 🙂
Want to know more about Christina's card? Then go to her blog and take a look! Before you go, do leave me a comment on how you liked the Iron Craft challenge. There are a lot more to come so do drop by often!!