Hello folks!
So I'd stop to chit-chat but we should really move on to the episode today! I have a repeat Iron Crafter today and you are going to LOVE this interview! I know I know I say that every week but what can I do, my guests are that awesome really! 🙂
Today I have the uber-talented Cristina Kowalczyk! She took out some time between her busy schedule of crafting and book writing to give this interview! Here it is for you.
Cristina and I used 2 products from the 2 companies she is most associated with!
We used the Square Prints stamp set from Papertrey Ink and the Timeless Tags 2 dies from WPlus9. Stamps and dies – two of Cristina's staple crafting products!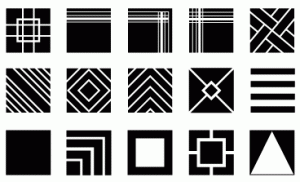 Here is what we made. My card on the left and Cristina's on the right!
I based mine off one of Cristina's older cards and went with a color scheme that'd make her proud! Aligning the squares was SO much effort really! Cristina's card is the epitome of Clean-and-Simple really! Oh and we should have had enamel dots as an ingredient 😀 Psst, mine are handmade enamel dots!
Today I'm sponsoring an Amazon Gift Card of $15 as a giveaway! Hope you will use it to buy Cristina's new book if you win! 🙂
To win, just leave a comment here answering Cristina's question from the video interview! I'll choose a random winner from the comments. Here is Cristina's question for you again…
What is your favorite book?
Fitting question from the author of 3 books! I'm hoping to pick up lots of new books to add to my reading list this week! So whats your favorite book folks?